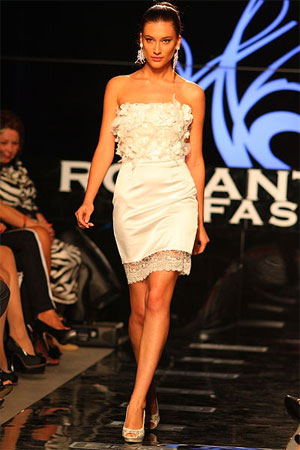 Why should you want to hire models for your upcoming event?
An Affair to Remember!
Why should you want to hire models for you upcoming event? There are many advantages in hiring models to your corporate event, meeting or party... The main advantage is capturing the attention of your audience. Models add life and excitement to your event with their distinct beauty and their ability to engage in conversation. But knowing how to find and select models should not be taken lightly. Imagine hiring models that don`t fit the atmosphere of your event or worst case, they don`t even show up.
At the Global Talent Booking Agency we have the most beautiful, engaging professional models that are not only guaranteed to be present, they will make your event successful and memorable for years to come. We collaborate with you in identifying the type of event (i.e. formal, informal, professional, casual, etc.). Is it indoor or outdoor? Size of the event (how many models are adequate?). Your target audience, your goals and objectives (i.e. pure enjoyment, generate business, etc.) and we determine the best location, location, location!
If you`re looking for reliable, professional and beautiful models, it`s a safe bet to book them through The Global Talent Booking Agency. All of our models are prescreened and have contract agreements with us to ensure you`re getting top-professional models at reasonable prices. Our models are savvy, goal-oriented and aware. The models who become part of our network display those characteristics in their everyday lives, both as individuals, hoping to advance their careers and as men and women who seek in improve the lives of others. The Global Talent Booking Agents have over 15 years of experience in booking the most beautiful models for corporate events, venues or parties. Collaborating with your own dedicated agent is the best way to ensure an amazing affair without the stress of any mistakes or hiccups during the process. We have our Seal the Project (STP) 4 step process where you send us an official letter of intent, we assign an agent that meets your talent need, we research our model network and you allow us to negotiate your project directly with our models, on your behalf. This allows you to receive the top models in the industry and the best possible deals available. We take it personal!
Whether you are booking male or female models, we can ensure your affair will be memorable and enthralling. The presence of our models helps you elevate your message, increase audience awareness and can be a revenue generator that will turn your event into an unforgettable experience. Hiring beautiful models helps you set the expectation and more importantly, it provides significant entertainment value for your audience.
Take a look at our list of models and find the perfect models to make your corporate event, venue, or private party be an Affair to Remember! And if you have someone special in mind, contact us anyway. After we find and select models that best suits your affair, the Global Talent Booking Agency will take care of everything. All you need to do is greet them with a smile at the front door...
Choose from Professional Models for Photo Shoots, Music Videos and Events
Event Planning Documents:
Download these PDFs to help you prepare for your next event:
---